Ecstatic Dance Schedule;
Christ Church Auditorium, Montpelier EVERY FRIDAY!!! 7-9pm
See more info about Ecstatic Dance here!
Vermont Druid Training dates for 2018 are here!
Bard and Druid Training weekends (shared)
5/19-20, 6/30-7/1, 7/21-22, 8/18-19, 9/29-30, 10/27-28
Ovate Training weekends:
5/12-13, 6/16-17, 7/7-8, 8/11-12, 9/15-16, 10/13-14, 11/10-11
Equinox Open House and Ceremony
Dreamland, March 17th
3-9pm.
Intrigued, interested, curious about Druidry?
Join the Green Mountain Druid Order in celebration of the arrival of Spring!
Walking tour of sacred lands and forest
Talk, signing, selling of Ivan's new book; A Bardic Book of Becoming.
Potluck feast
Ceremony to welcome Spring!
Dreamland is at 233 Downs Rd. in Worcester VT. Please go SLOWLY by first house when you turn in and leave. You will likely need to walk in to the yurt as i do not plow in winter. Sleds and snowshoes welcome weather permitting!
Music & Spirit: Seed & Sap – A Druidic Equinox Celebration
at All Souls Interfaith Gathering, Shelburne, VT
March 18, 5-6pm
Please join us on Sunday March 18th to hear from Fearn Lickfield of the Green Mountain School of Druidry for our Sunday Evening Music & Spirit Service. Titled "Seeds and Sap; A Druidic Spring Equinox Celebration," Fearn will be dive into the meaning of Equinox and offer ritual including calling invocations, Awen toning, a guided seed meditation, and ritual passing of maple sap.
Fearn will lead alongside All Souls minister Kim Marie Glynn; They will be joined by musicians Joanne Ranney on drums and Irish Whistle, Terry Ranney playing Scottish Small Pipes, and Richard Salzman playing guitar. All Souls Interfaith's pillars include the Earth, Spirit, Community and Music, values which are also held in the Druidic tradition.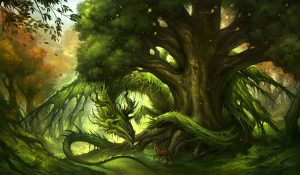 Guardians of the Sacred Earth
a 3 month Immersion with Fearn Lickfield
2/21/18-5/23/18 in Montpelier, VT.
Find more info on this program here!
The mission of GSE is to facilitate the innate capacity of people to connect spiritually with the land in order to co create healing, balance, fertility and sacred space. Every human who has access to even a small piece of precious land can affect everything! We train people to become empowered and skilled stewards who can understand, respond and serve the earth in this time of great need and change.

$530. Pre-registration required.
Tree Divination Using the Ancient Celtic Ogham Alphabet
with Ellen Evert Hopman
July 14-15 at Dreamland
Sat. 10-5, Sun. 10-3
$130.
The Irish Ogham tree alphabet pre-dates the Latin alphabet. Instead of letters like A-B-C-D the alphabet uses tree names like Birch, Rowan, Elder, Oak, etc. Each letter of the alphabet is couched in symbolism and lore. Ellen Evert Hopman is the author of A DRUID'S HERBAL OF SACRED TREE MEDICINE, TREE MEDICINE TREE MAGIC and other volumes that explore ancient Celtic tree lore and tree herbalism.
In this workshop you will learn a Druid tree meditation with live trees, the basics of the Ogham letters and the spiritual, medicinal and cultural lore around them, make a small divination deck, and practice using the trees to do readings for yourself and others. The class involves work outside in nature so wear good shoes and be prepared for the weather. Visit Ellen's bookstore and blog on line at www.elleneverthopman.com
Witch's Meditation with Meri Fowler
Saturday August 4th, 1-5pm. $60.
There are many types of meditation practiced by Witches. Each meditation is done at specific times, for different reasons and with different goals in mind. This workshop is an exploration, an explanation and an instructional on how Witches meditate and what the spiritual/magickal goals are on the path.
We will look at how it differs from Buddhist, Hindu and Yogic meditation, learn how to connect with the Divine in Nature, and meditate with trees and land spirits. In the class we will also explore how Witch's use meditation brooms and understand the effects of true meditation on spiritual, physical, mental and emotional well being.
Witch meditation can heal, transform and aid in the development of psychic abilities. Even if you are not a Witch you can use these methods to change your life. It's not necessary to have faith or belief in the practices and I have found that they work for everyone who tries them.
Meri Fowler Wiccan High Priestess and Faery Shaman teaches meditation in Montreal and is currently writing a book about Witch's meditation.

Plant Medicine and Magic
A weekend with Fearn Lickfield and Larken Bunce
7pm, August 31th – 4pm, September 2nd

The healing power of the green world is available to us in many forms. We know that ingesting herbs can ease what ails us, but what other kinds of medicines do plants carry? How does the vital force of plants–veriditas–express itself and how can this green fire of life help us kindle and tend our own spark? How can working with the spirit-nature of plants help us to re-enchant our lives and empower our personal and community practices? How might working plant magic help us find embodied belonging in our ecological home? What can we learn through plants about the more-than-human wild and our own feral, inner terrain?
We invite you to join us for a late-Summer weekend in the beautiful, wild Green Mountains to explore these questions and many more, while finding community with kindred souls and our green kin.

Who should come?
Are you a plant person looking to explore the magical side of herbs and trees? Have you been wondering how to work with plants more deeply as part of your spiritual path?

This course is for:
Plant-lovers (herbalists, naturalists, gardeners)

Lovers of magic and ritual (druids, witches, pagans of all kinds, and anyone who sees the divine expressed in nature and wishes to engage with it; people of all faiths welcome!)

Anyone seeking to re-enchant their experience of the world and see with new eyes
What will we learn?
The weekend will be a balance of inspiration and practicality, engaging for hearts, hands, and minds.
A sampling of what we'll cover:
13+ ways to engage plants in healing magic (sneak peek: water ritual, smoke medicine, essences, internal medicine, plant story…)

Identifying and preparing local medicinal plants (+responsible harvest and growing)

Archetypes and Spirits of Plants and Place

Geomancy and Earth Acupuncture

Moon phase lore and seasonal attunement

Creating personal plant rituals (simple to elaborate)

Reciprocity and appropriate relations

And SO much more!
Students will make at least three magical preparations to take home, along with a selection of recipes and suggested resources for further exploration.
Who are the facilitators?
Fearn and Larken have over 50 years combined experience working with plants, ritual, magic and healing. They have also been friends and collaborators for 20 years, walking parallel paths as practitioners and teachers in their community. Fearn co-founded and directs the Green Mountain School of Druidry, while Larken co-founded and co-directs the Vermont Center for Integrative Herbalism. This unique weekend will weave their shared knowledge and skills in clinical herbalism with the wisdom and inspiration found in druidry and allied earth-based spiritual practices.

Both Fearn and Larken trace ancestry and spiritual lineage to the British Isles and various parts of Western and Eastern Europe. This course will reflect their personal experiences and orientations, while encouraging participants to explore practices from personal lineages, as well as to interact respectfully with traditions of others.

Cost:Tuition for the weekend is $250, including 5 meals, snacks and beverages, camping, supplies for three magical preps, and handouts.
If registered by June 1st, 2018: EARLY BIRD RATE: $195!!!
Plant Initiations ~ working shamanically with plants and trees
Hawthorne – Tree of Enchantment and Deep Heart Healing
with Pam Montgomery * 10am Sept. 7th- 3pm Sept.9 * $275
Initiation is an ancient form of ceremony that brings one into maturity taking up one's place within the collective. In traditional society initiation was a coming of age ritual where the young person became an adult stepping into their role within the "tribe". The elders would perform the Initiations that sometimes took up to a year to complete but always culminating in a great ritual and then feast. In modern times the Initiation process has been mostly forgotten so that there are many adults who have never had the opportunity to come into their maturity bringing forth their gifts in order to serve the community. The elders, too, are mostly gone so that even for those who would like to be an Initiated human there is not the ability. In my deep work with plants I continue to be amazed at how they step up to the plate and provide us with exactly what we need. So it has come about that the common plants are taking on the role of the Elder and are initiating us into what it means to be truly human living within the collective.
A Plant Initiation is an opportunity to work deeply with a plant or tree where we not only receive personal healing but also become bonded with the particular plant and receive the plants healing gifts to then work with oneself, others or the planet. This very intimate sharing with a plant allows for guidance on many issues, opens doors of perception, brings healing on all levels and expands one's consciousness.
During this three day event we will be ingesting an elixir that has been prepared ceremonially to enhance the consciousness expanding qualities of the plant. While fasting we will ingest the elixir at various times throughout the three days. If for any reason you are unable to fast then specific foods will be available for you. We will deepen with the plant in many ways including dreaming, journeying, taking on the essence of the plant aided by mask making and experiencing the plant through Greenbreath. We will step into the initiatory experience of dismemberment which is a traditional shamanic way of dying to the old and being reborn into a new you. Our plant ally will aid us in ways known and unknown as we will leave space for the magic and mystery to emerge.
You will be asked to prepare yourself ahead of time by eating certain foods and refraining from certain activities. Entering an Initiation with clear body, mind and spirit is a way of honoring the Elder Teacher Plant, who is the initiator. It is with utmost respect that we approach these magnanimous beings as they lay the fertile ground for a deep transformative experience. You will emerge from this Initiation in a new skin. Be prepared to change your life. For more about Pam see www.partnereartheducationcenter.com
Reserve your space! To register contact Fearnessence@gmail.com. $125 deposit due by Aug. 15.
Save the Dates! More info coming…
Beltaine
May 5th at Dreamland
Summer Solstice Ceremony
June 23 at the Burlington Earth Clock
To register or learn more about any of the above,
contact Fearnessence@gmail.com