Ecstatic Dance Schedule;
Christ Church Auditorium, Montpelier EVERY FRIDAY!!! 7-9pm
See more info about Ecstatic Dance here!
2017
Consider this a SAVE THE DATE calendar.
Many of the events below will be fleshed out with further details as they approach.
Vermont Druid Training dates for 2017 are:
April 15-16
May 20-21
June 10-11
July 15-16
Aug 19-20
Sept 23-24
June
6/10-11: Druid Training 3
6/17: Summer Solstice Ceremony
Saturday June 17th.
at the Burlington Earth Clock,
Oakledge Park, S. Burlington, VT.
6-8pm
All are welcome in our sacred circle to honor the height of light! Please bring flowers to offer the lake. Drums and other instruments welcome!
July
7/15-16: Druid Training 4
7/8-9: Faery Seership Module 6 with Orion Foxwood (also Oct. 21-22)
For more info on this apprenticeship check out; http://orionfoxwood.com/
You must take all of the online modules found HERE if you would like to catch up and join the VT group. Modules at Dreamland run 2 full days and cost $200.
Camping available. Snacks provided. Contact Fearnessence@gmail.com to get more info.
August
8/19-20: Druid Training 5
September
9/9-10: Phillip and Stephanie Carr-Gomm at Dreamland!
Druid Magic & Healing: A two day workshop to explore the way the old stories, and the sacred animals and plants used in Druidry, can help in our healing and spiritual development. We will work with the Druid Animal and Plant Oracles, and music and meditation, to deepen our experience of the gift of being alive in the world today. Along the way, participants will learn about the way Druids work with healing and the subtle powers of Nature to effect change and healing in their lives.
Druidry is a spiritual way and practice that speaks to three of our greatest yearnings: to be fully creative in our lives, to commune deeply with the world of Nature, and to gain access to a source of profound wisdom. Each of these yearnings comes from a different aspect of the Soul, and we can personify these as the Singer, the Shaman and the Sage. In Druidry, Bardic teachings help to nurture the singer, the artist or storyteller within us – the creative self; Ovate teachings help to foster the shaman, the lover of Nature, the healer within us; while the Druid teachings help to develop our inner wisdom – the sage who dwells within each of us. In this workshop we will explore the many ways in which Druidry can help develop these three aspects of ourselves. Cost $240 (some work trade positions available)
To register please send a check to GMSD; 233 Downs Rd. Worcester VT. 05682 or use the paypal button on the left of this page. Make sure you note which event you are paying for. Thank you!
9/23-24: Druid Training 6
October
October 7

–

8; The Wilding of the Dream-

a retreat with Mary Kay Kasper and Laura Smith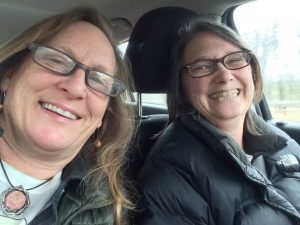 Dreamwork is one of the most ancient spiritual/healing practices of humankind, having maintained its influence since Neolithic times. Through this ancient practice, we can discover a deep well of wisdom not only reflective of our personal journey but also of the earth's dreaming us awake to Her. Both the inner wilds of our dreams and the outer wilderness of the more than human world are two of the most potent guides to experiencing the depth of our soul's essence. The Wilding of the Dream, an introductory program offered as part of Dreaming Back to the Earth, offers an opportunity to weave the guidance of the dream and the earth's wisdom as a path to healing the personal and ecological self within.
In this 2-day immersion we will wander the wilderness of our inner and outer worlds. We will explore dreams in a supportive group setting through direct dialogue, wandering the earth, ritual, the expressive arts, movement, imagery, and music. These practices are designed to elucidate the dream realm, illuminate the natural world, and infuse our waking life with a sense of creativity and sacred earth connection. We will re-enter our dreams while deepening our conversation with the more than human world. No prior dreamwork experience is needed. Please bring one or two recent dreams with which to work.
This workshop is offered by Mary Kay Kasper, a Dreamworker, Pagan Spiritual Counselor & Druid and Laura Smith, an Archetypal Dreamwork Practitioner and Student of the Green Mountain Druid Order.
Come prepared to wander among the trees and play with clouds and butterflies in any type of weather.
10/21-22: Faery Seership Module 7 with Orion Foxwood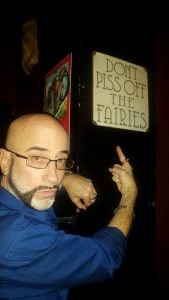 November
11/4: Samhain Ceremony
To register or learn more about any of the above,
contact Fearnessence@gmail.com