Ecstatic Dance Schedule;
Christ Church Auditorium, Montpelier EVERY FRIDAY!!! 7-9pm
See more info about Ecstatic Dance here!
Vermont Druid Training dates for 2018 are here!
Bard and Druid Training weekends (shared)
5/19-20, 6/30-7/1, 7/21-22, 8/18-19, 9/29-30, 10/27-28
Ovate Training weekends: (dates in bold are optional. To be confirmed..)
4/21-22, 5/12-13, 6/16-17, 7/7-8, 8/11-12, 9/15-16, 10/13-14, 11/10-11
Winter Solstice Yuletide Ceremony
at the Earth Clock, S. Burlington VT
Dec. 16th. 4-6pm.
Free and open to all! Join the Green Mountain Druid Order for our 11th annual celebration of darkness, rebirth, community and the Child of Promise. Dress warm and festive! Bring evergreens and a stick for the fire. All are welcome in our sacred circle.
The 2nd annual Storytelling for a New World
All are welcome! Gathering in the Hollow Hill (yurt) at Dreamland
January 13th, 3-9pm
.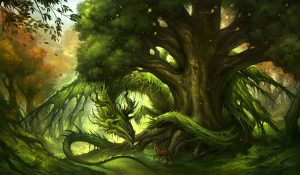 Guardians of the Sacred Earth
a 3 month Immersion with Fearn Lickfield
2/21/18-5/23/18 in Montpelier, VT.
Find more info on this program here!
The mission of GSE is to facilitate the innate capacity of people to connect spiritually with the land in order to co create healing, balance, fertility and sacred space. Every human who has access to even a small piece of precious land can affect everything! We train people to become empowered and skilled stewards who can understand, respond and serve the earth in this time of great need and change.

$530. Pre-registration required.
Tree Divination Using the Ancient Celtic Ogham Alphabet
with Ellen Evert Hopman
July 14-15 at Dreamland
Sat. 10-5, Sun. 10-3
$130.
The Irish Ogham tree alphabet pre-dates the Latin alphabet. Instead of letters like A-B-C-D the alphabet uses tree names like Birch, Rowan, Elder, Oak, etc. Each letter of the alphabet is couched in symbolism and lore. Ellen Evert Hopman is the author of A DRUID'S HERBAL OF SACRED TREE MEDICINE, TREE MEDICINE TREE MAGIC and other volumes that explore ancient Celtic tree lore and tree herbalism.
In this workshop you will learn a Druid tree meditation with live trees, the basics of the Ogham letters and the spiritual, medicinal and cultural lore around them, make a small divination deck, and practice using the trees to do readings for yourself and others. The class involves work outside in nature so wear good shoes and be prepared for the weather. Visit Ellen's bookstore and blog on line at www.elleneverthopman.com
Save the Dates! More info coming…
Equinox Open House and Ceremony
March 17th at Dreamland
Beltaine
May 5th at Dreamland
Summer Solstice Ceremony
June 23 at the Burlington Earth Clock
Lughnasadh
August 4 at Dreamland
To register or learn more about any of the above,
contact Fearnessence@gmail.com